Google announced officially that it's launching the various local search features that were first revealed to the public earlier this year, including the ability to use the camera on your phone to search your surroundings.
Google previewed a new search capability built into Google Maps' Live View, as well as the ability to search for restaurants by dish.
These updates, as well as others, are now available. Here's a rundown of the local search updates.
Search for restaurants by dish
Google Lens has now a new feature called "multisearch near me", which will help you find restaurants in your local area.
According to Cindy Huynh, Product Manager at Google Lens, this feature allows you to screenshot or take a picture of food and add the words "near me" to find a place that sells that particular food item.
Huynh explained:
"Whenever I come across a delicious looking dish, I simply must find out what it is — and where to get it. To help with this, we created 'multisearch near me,' which is launching today in English in the U.S. Now, I can easily use Lens in the Google app to snap a picture or take a screenshot of a dish or an item, add the words 'near me' to quickly find a place that sells it nearby. This new way of searching will help me find local businesses in my community, so I can more easily support neighborhood shops during the holidays."
Google is also adding another feature that will allow users to type in the name of a dish followed by "near me" to find restaurants that serve it, its price, and its ingredients.
Search with Live View
According to the Google Maps announcement, Live View is a new visual search feature that Google is launching. This feature, in contrast to the majority of the other updates announced today, will be made available in some cities on Google Maps for Android and iOS at the start of the next week. London, Los Angeles, New York, Paris, San Francisco, and Tokyo are among these cities.
To explain how Live View works, Google provided this example:
"Say you're visiting New York with plans to knock out your holiday shopping and catch up with friends. Lift your phone and tap on the camera icon in the search bar to see nearby stores and other places like coffee shops, banks and ATMs. With AR-powered directions and arrows, you can see what direction they're in and how far away they are — and even spot places that aren't in your immediate view (like a clothing store around the block) to get a true sense of the neighborhood at a glance."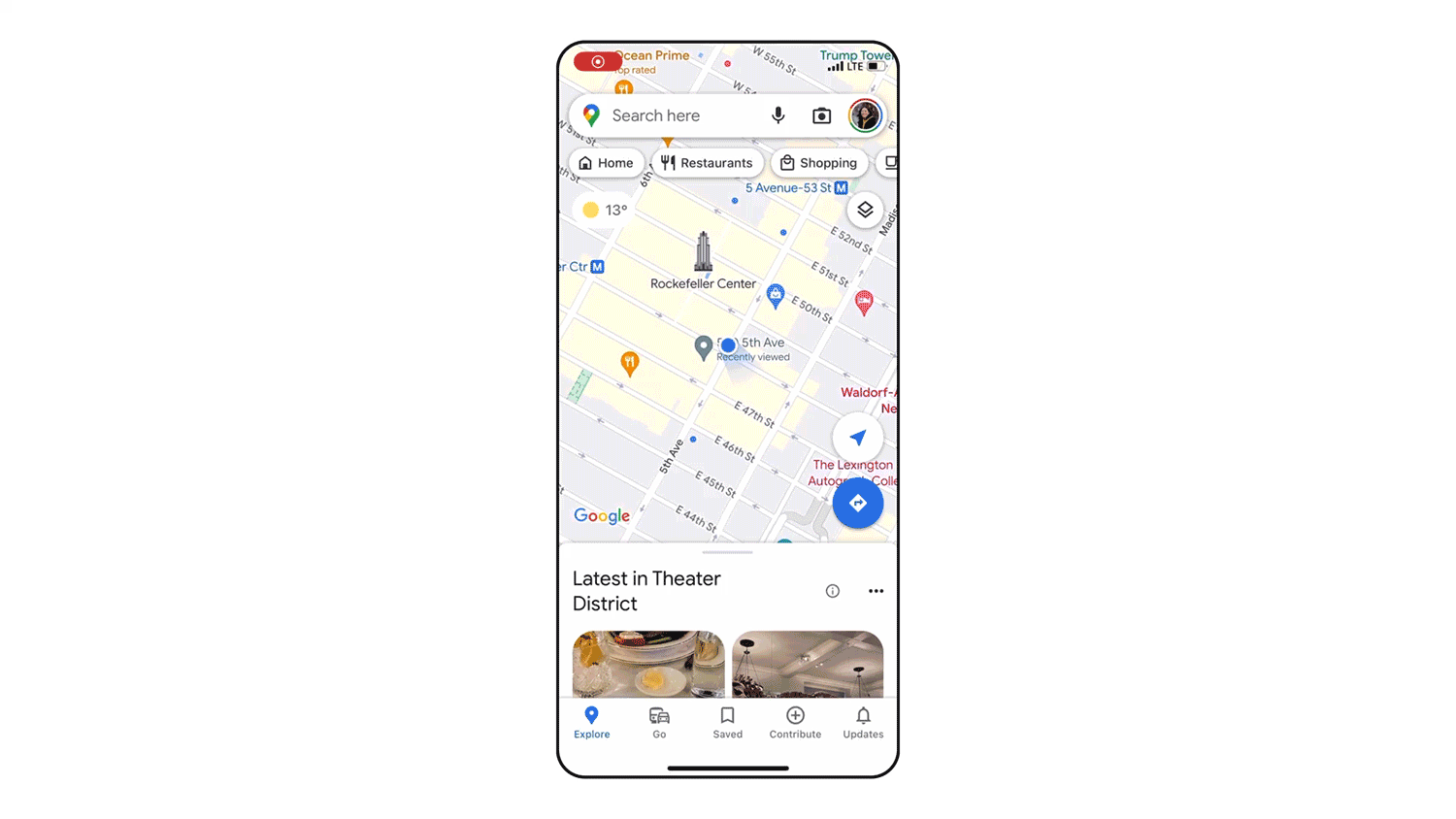 Find fast charging stations for electric vehicles
The other feature coming to Google Maps should be quite beneficial to electric vehicles (EV) owners. According to Google, finding fast chargers will now be easier and more simple than before.
Now you can search for "EV charging stations" and select the "fast charge" filter to see stations with chargers 50kW or higher.
Google also said that users will be able to find their EV's plug type in more countries.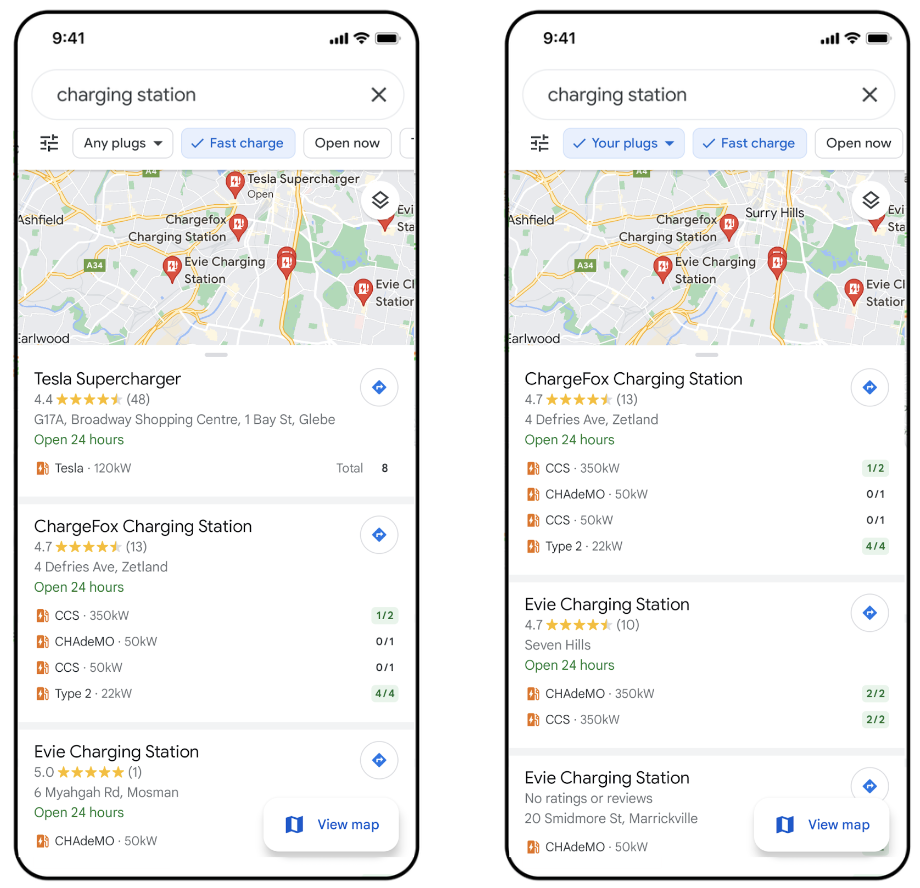 These features are now accessible on Android and iOS in countries where EV charging stations are available.
These announcements follow many other updates and features that Google has introduced recently, including one about displaying more visual results when a user is looking for a product, and another one about a new e-commerce feature in Google Search Console.