Google announced today a new feature that may help people find more relevant content in search results.
Currently, there are several filters in Google search such as images, videos, news, and shopping, to help people refine their search.
With so much content available on the Internet today, it can be difficult for Google to display exactly what you're looking for if you don't put enough specific keywords in the search bar.
Now, the search engine will start to display related topics to your search along with the current filters at the top of the search results page.
If you're searching for example for "dinner ideas", you might see filter topics such as "healthy," "vegetarian," or "easy" at the top of the search results page.
With this new feature, topics are going to be dynamic, allowing you to discover new content.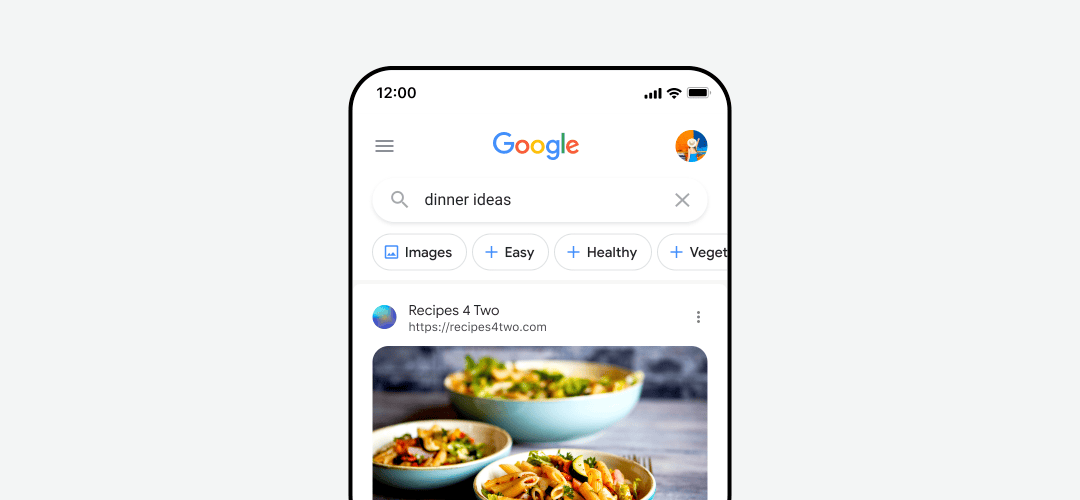 Google wrote in a blog post:
"When you conduct a search, our systems automatically display relevant topics for you based on what we understand about how people search and from analyzing content across the web.

Both topics and filters are shown in the order that our systems automatically determine is most helpful for your specific query. If you don't see a particular filter you want, you can find more using the "All filters" option, which is available at the end of the row."
Today's new feature announcement comes after Google introduced continuous scrolling on desktop, so users don't have to navigate between pages to find relevant search results.